JOIN THE WAITLIST!
Our digital course will teach you everything you need to know about how to price your products and services. Join the waitlist TODAY to be notified of the launch and get first access & an exclusive discount!

Thank you! Be sure to add us to your contacts & look out for an email from us with your exclusive discount soon!
Here's what's inside our The Price is Right Course
The Price is Right Digital Lessons
We will walk you through the process of coming up with your pricing step-by-step. There are four modules in total and each contains a mixture of bite-sized video lessons and tasks to ensure you can put everything you learn into practice right away.
Price Calculation Template
We won't just send you off with a video course and then hope that you'll be able to find some sort of calculation template. Nope. We have created an Excel template that will automatically calculate everything for you, saving you the headaches from having to come up with formulas yourself.

In addition to the entire The Price is Right course, we are also throwing in a couple bonuses to give you a kickstart for building a solid foundation for your business.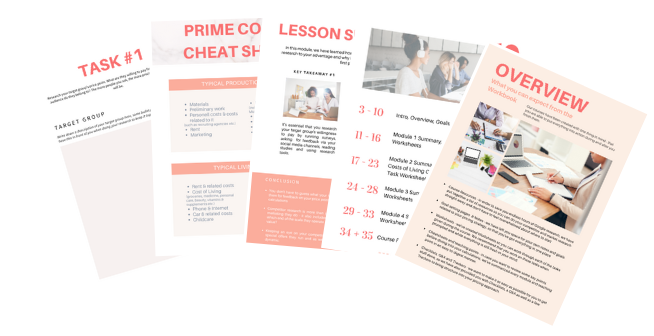 BONUS 1
35+ page Workbook
We know how difficult it can be to remember everything you've learned in a digital course.

To make things a little easier for you we created a Workbook that contains lesson summaries, cheat sheets, all of your tasks, a list of resources and more. This way, you have everything in one place.
Mission & Vision Template
We've encountered a lot of business owners who didn't have a clear mission & vision for their business. Don't be one of them! It's important that you have these defined as you'll likely find yourself struggling to implement any kind of longterm strategy otherwise.

Therefore, we're throwing in a 10-Page Workbook with tips & guidelines around how to formulate a clear mission & vision as well as your elevator pitch.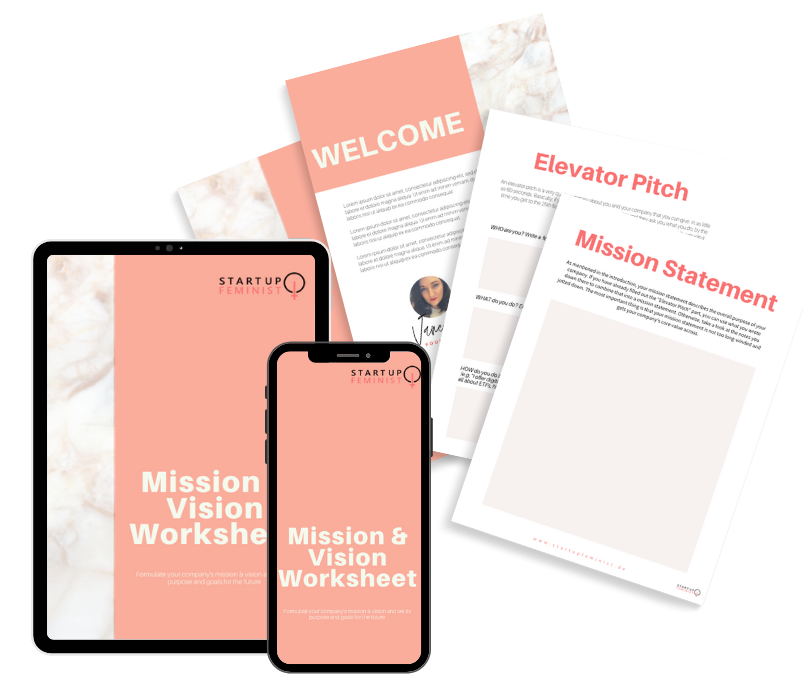 YES! Let me join the waitlist!
Be the FIRST in line to purchase the course at an EXCLUSIVE discount!
Thank you! Be sure to add us to your contacts & look out for an email from us with your exclusive discount soon!

We are Ania & Vanessa, the heads behind startupfeminist and passionate entrepreneurs with decades of experience in helping build & scale up businesses, creating & implementing marketing strategies and bringing structure & processes into organisations - from start-ups, venture builders to big companies.

We've honed our skills and built up our expertise starting off as normal employees and then later advancing in leadership positions.

During our years we saw how even established startups struggled with finding the right approach and processes. While we helped them bring order to the chaos we thought - let's found a company so we can help more people!

We can't wait for you to get your hands on this and future courses and templates that we've created to help you build and scale your business. We'll see you inside!

Created with